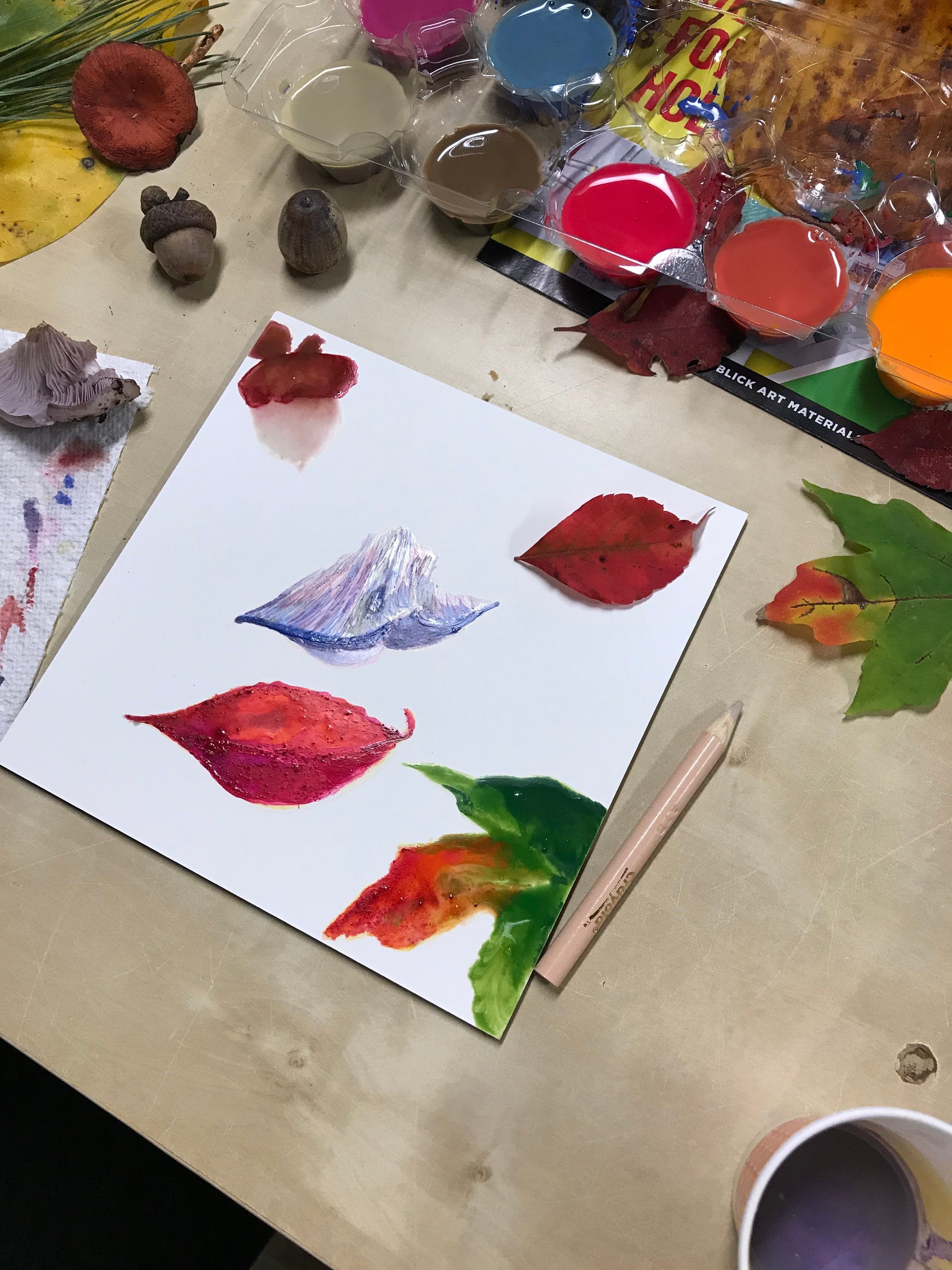 Artful Nature Mapping for youth ages 8-12!
We had a blast artfully mapping on the banks of the Chattahoochee! Photography by Phillip Prichard with Georgia Audubon.
Learn more and register for future programs...
Field and Studio classes offer quality fine arts programming taught by Christy Baker Knight.
Christy has taught fine art & science workshops at Fernbank Museum of Natural History, Blue Heron Nature Preserve, Georgia Audubon, and privately in her home studio for over fifteen years. She takes a personal approach to teaching art and encourages her students to follow their own paths armed with the extensive, detailed knowledge and classical skills she provides in a nurturing manner.
Illustration for the Teen Naturalist
What a fun afternoon creating animal habitats!
Location: hybrid format, Blue Heron Nature Preserve
Join award-winning naturalist illustrator and former exhibit designer for Fernbank, Christy Knight, for a unique workshop opportunity for teen naturalists. We will work with a variety of mediums to layer three-dimensional art using our own drawings in class and collected items from nature. Students are encouraged to work outside, weather permitting.
Saturday, April 24th from 1-3 pm
Capacity limit: open to twelve artists ages 12-18
These supplies should be brought to the virtual program:
A box of your choosing such as a small wooden crate or gift box
basic #2 pencil with eraser
cardstock paper in white and other colors
colored pencil set
ruler or tape measure
natural found items such as bark, leaves, seeds and lichens (there will also be a window for collecting these from your green space during class)
scissors
school glue or a glue gun
Our third annual Bird Fest workshop with Georgia Audubon was inspiring!
Last year's workshop on October 11th, 2020 was a hybrid program of on-line group instruction and individual, place-based learning. Here is some lovely feedback from the event:
"Loved the lesson, the reading and inspirations, and I would love to sign up for your spring class." ~Anna
"That was fun, informative and motivating for me to get back to drawing. Your manner is just right for teaching: gentle, patient, and eager to help." ~Cynthia
"Thank you so much for the great program! It was helpful to have a class format in order to dedicate time to this topic. I also loved the drawing warm ups, and the inspiration from the young artists, as well as the reading. Delightful!" ~Susan
Capturing the Season in Sumi-e
Dates: Schedule with a friend!
Location: Blue Heron Nature Preserve
Enjoy a meaningful afternoon exploring the art of Sumi-e inkbrush with award-winning illustrator and Blue Heron naturalist, Christy Knight. We will learn about the rich layers of this freestyle ink painting process while capturing the landscape on paper.
Basic materials list to bring to the workshop:
Inkbrush set which includes ink stick, bamboo brushes and pigment grinding stone
Water jar and paper towel
Sumi-e paper or Bristol paper.
We will discuss materials and options during the session.
Looking for a safe and meaningful enrichment program? Contact Us to book Christy for your organization.
More about her approach to teaching art and nature programs:
As part of the Environmental Education team at Blue Heron Nature Preserve since 2015, Christy is professionally trained in important trends in the field and certified to safely lead groups of all ages and abilities. She has earned an Expert Certificate from the Intro to Environmental Education course through Cornell University and is a member of the Environmental Education Alliance of Georgia, keeping her Art goals in tandem with Nature.
Christy teaches a solid foundation of the drawing process with an emphasis on engaging the right brain while learning technical drawing tools and tricks.
Art and Science Concepts for botanical illustration, portraiture, landscape painting, architectural drafting and still life such as botany, anatomy, color theory and art history.
Paint box skill building in the following mediums: pen & ink, graphite, charcoal, colored pencil, egg tempera, acrylic, gouache and watercolor. All ability levels are welcome!
Explore the Richness of Color
Private and Semi-private lessons for all abilities.
This time is all yours...
Engage the senses as you take a sojourn in the field and studio. The foundation of all our classes, workshops and camps began with this professional, private instruction which has been developed and taught by Christy Knight over the last twenty years. Christy reveals the tools and techniques garnered from a lifetime of experience as an illustrator and artist, building technical skills and championing your unique voice.
"Great class! I'm a beginner and you gave me confidence and made art fun. Thank you so much!"
Artists leave class confident, refreshed and inspired.
2021 lessons are virtual tried and true personal connections over FaceTime and include all the elements that inspire and instruct the individual artist. Want a more social experience? Join with a friend for a discount!
Private lessons are professionally tailored to the specific needs of the Artist. Lesson time may include drawing exercises, painting techniques, botanical studies, portraiture, color theory, art history, all of the above or other. The lesson format establishes a routine much like one would for sports where there are warm up exercises, practice, new skills learned and a cool down routine.
2021 Adult Pricing: $45 per hour of private instruction or join with a friend for $35 per lesson
Lessons make great gifts!